Rapid Rounds
Rapid Rounds is a series of on-line continuing education events that Dr. Jen pioneered for Vet Candy's on-demand library. The concept is based on Dr. Jen's lecture style of facilitated discussion that draws the audience in and engages everyone with an interactive and thought-provoking format that is 100% case-based.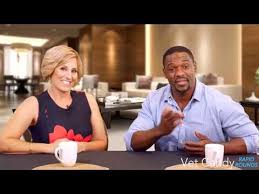 If you have seen her deliver, "Name That Pathogen" live and in-person then you know how fun and effective this type of learning can be – even for non-veterinarians! Check out these episodes where Dr. Jen teams up with her friend, Dr. Courtney Campbell, and her twin brother, Dr. Jason Chatfield, along with a slew of amazing veterinary specialists from around the world, to solve the most-interesting clinical cases!
https://www.youtube.com/watch?v=iyMvqDD2hkg&t=22s
https://www.youtube.com/watch?v=Fyb5YrfUwYM&t=460s
Continuing Education lectures
While Dr. Jen much prefers to speak LIVE and in-person, logistics sometimes are not on her side and she has not yet discovered the key to being in two places at the same time. Lectures on video are the next best thing to live delivery and Dr. Jen's virtual presentations are among the most popular on any channel and at any virtually delivered conference. Enjoy these videos on some of her favorite topics!
https://www.youtube.com/watch?v=5_bHALfy290&list=PL5xpXsWrwilt-Iy-5UgdkvJoeeGUevqB-
Vet Candy Pop!
Hosted by Dr. Jen, her twin brother, Dr. Jason, and good friend, Dr. Courtney Campbell, Vet Candy Pop features commentary, interviews, and lifestyle segments. The show is a high energy talk-show that delivers fun, insightful, and relatable conversations centered around the biggest veterinary news today.
https://www.youtube.com/watch?v=Pykhe3Fy-QY&t=31s
If you are interested in having Dr. Jen discuss a custom topic for your group, contact us at info@drjenthevet.com.